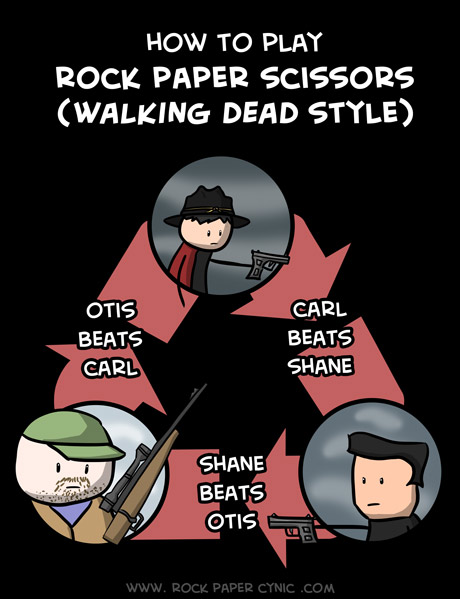 <<< FIRST COMIC / < PREVIOUS COMIC / NEXT COMIC > / LATEST COMIC >>>
Read more comics!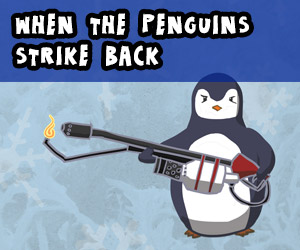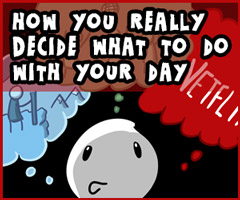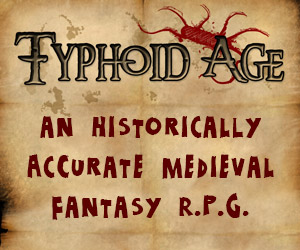 ---
The Walking Dead Way to Play Rock, Paper, Scissors
Okay, I promise to slow down with the Walking Dead comics. This one was just too awesome to pass up! Shane, Carl, and Otis just make the best kill-triangle.
Well, almost. Carl survives.