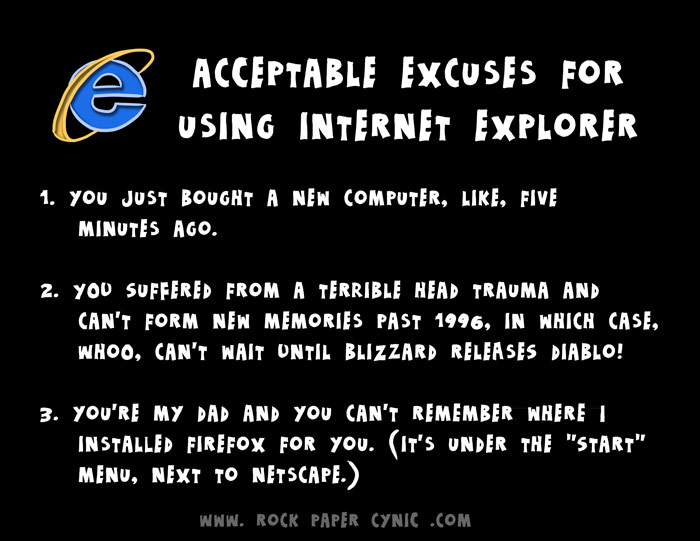 <<< FIRST COMIC / < PREVIOUS COMIC / NEXT COMIC > / LATEST COMIC >>>
Read more comics!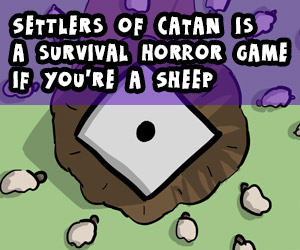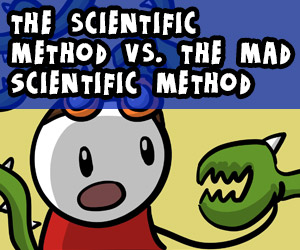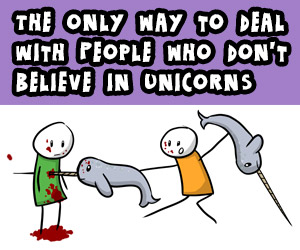 ---
Acceptable Excuses for STILL Using Internet Explorer
Okay, Dad, don't panic. Remember what I taught you! Internet Explorer is like the TV Guide channel. You only use it so you can find something that doesn't suck.