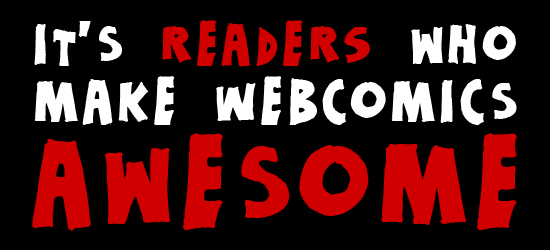 Webcomics are like the machine hearts of our future robot overlords. They are fueled by people.
Although I mean that less in the "corpse engine" sense of things and more in a "community and collaboration" kind of way.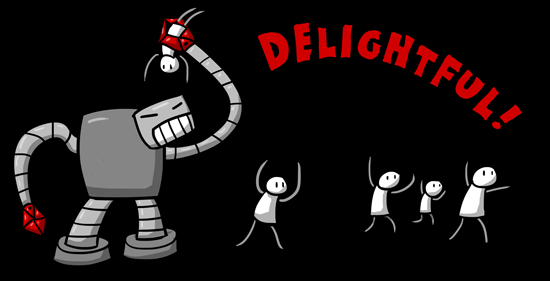 But seriously, there's nothing more valuable than a readership that's willing to be honest and supportive whether you fail or get things right. The most amazing thing a reader can do is get in touch with their favorite creators and let them know that someone is really reading.
If you dig something up online that's worth sharing and talking about, go for it. Independent artists have the marketing budget of a lint-ball, so they tend to be awkwardly grateful when you share their work.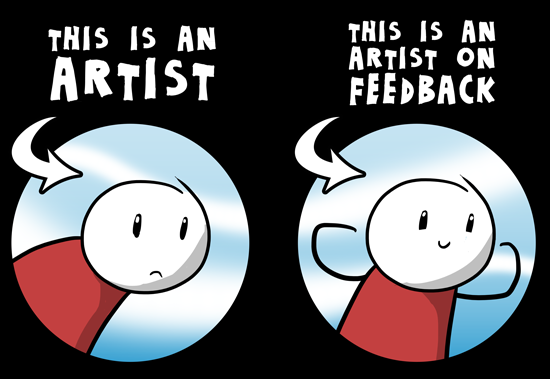 So tell your best friend. Tell your cat. Tell that cute girl or boy or unicorn at work, the one you're still building up the nerve to talk to. Tell your shield-brother or spear-sister and then go battle an evil wizard. Then tell the wizard too!
And thank you, seriously, seriously, double-super seriously, for taking the time to read. You make my tiny heart grow three sizes every day!