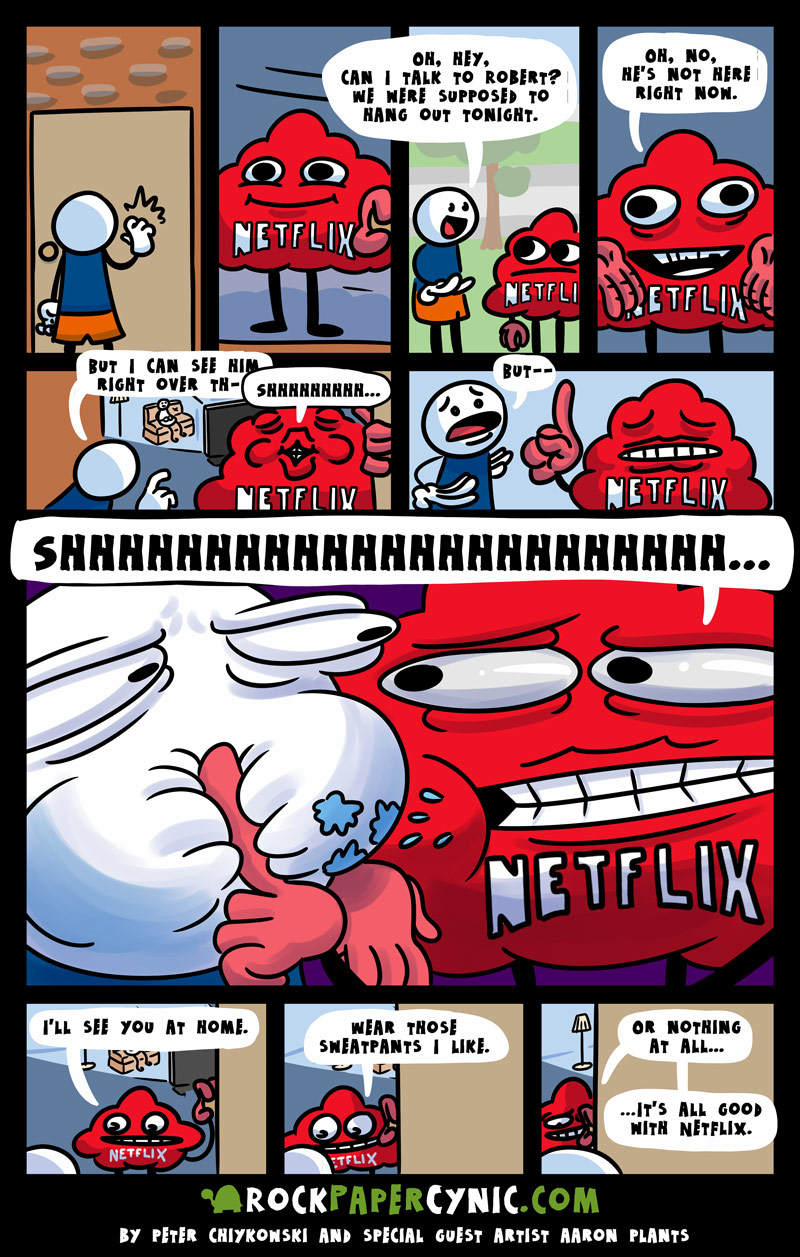 ↓ SHARE ↓
<<< FIRST < PREVIOUS




NEXT> LATEST >>>
---
Whenever friends cancel plans on me, I know it's 'cause of Netflix
I enjoy working with Aaron SO MUCH! You might start seeing a little more of his work around the site!
You should definitely check out his webcomics and give him a follow on Facebook and Twitter!
Also, you might enjoy checking out my music video for I Don't Need You (I've Got Netflix)! There's a live version and a session I recorded with Tico Souza.
This song's going to be on my new Kickstarter album, Borken Telephone. If you have a chance, please go check it out!