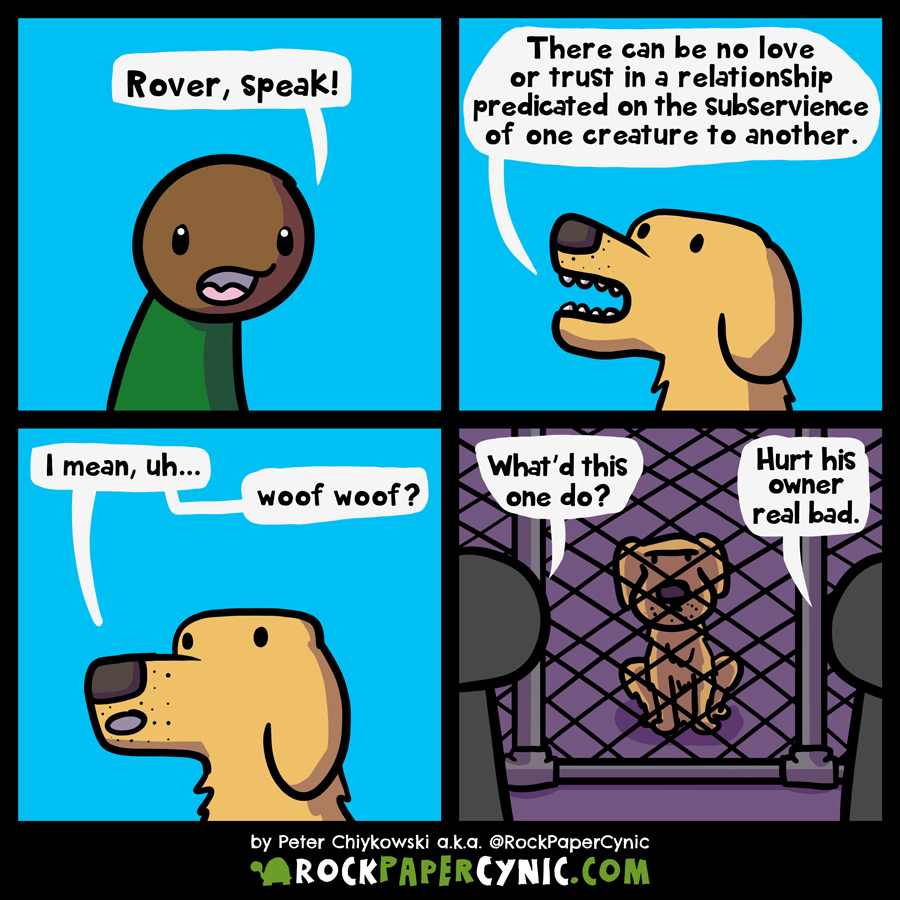 ↓ SHARE ↓
<<< FIRST < PREVIOUS




NEXT> LATEST >>>
---
Rover, speak!
Rover speaks the truth to power.
PS: I just launched my new Kickstarter for The Story Engine, a deck of endless writing prompts, story ideas, D&D campaign ideas, character concepts, plot hooks and more!
If you're a writer, comic creator, or D&D player, I think you'd really enjoy it! It also makes a great gift for that writer or D&D player in your life!