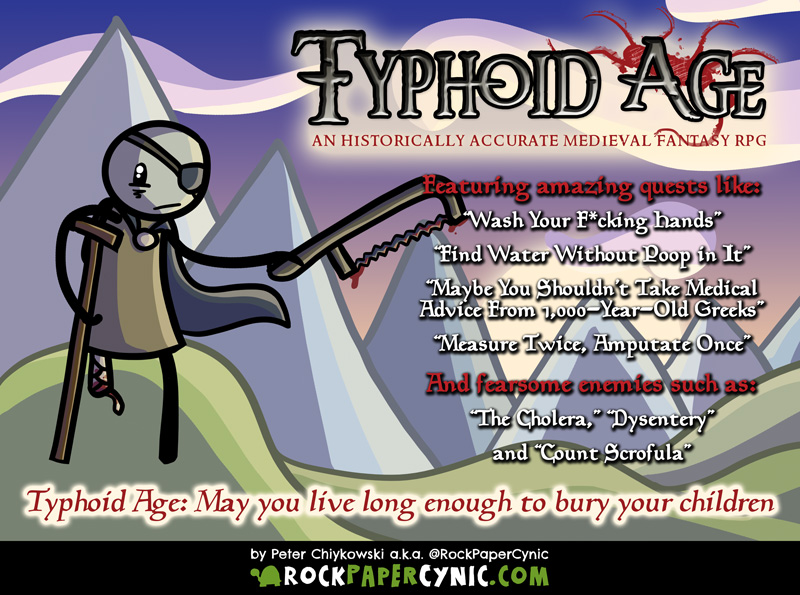 Like the comic? Share it + help us LVL UP!
<<< FIRST COMIC / < PREVIOUS COMIC / NEXT COMIC > / LATEST COMIC >>>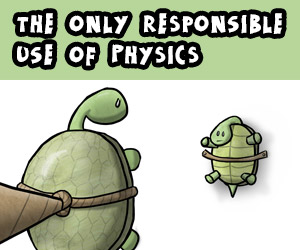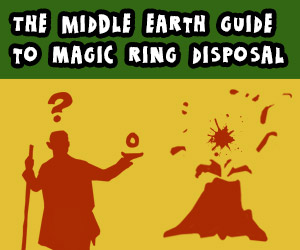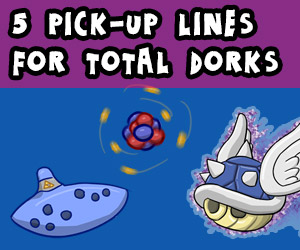 ---
Typhoid Age: an historically accurate medieval fantasy RPG
A few years ago I did a comic about a fake game called Typhoid Age: An Historically Accurate Medieval Fantasy RPG.
I liked the jokes I got in the comic, but I didn't like that it was essentially ALL text. So I decided to ret-con the situation and draw up a proper promotional poster for this game which still does not exist. But maybe some day...