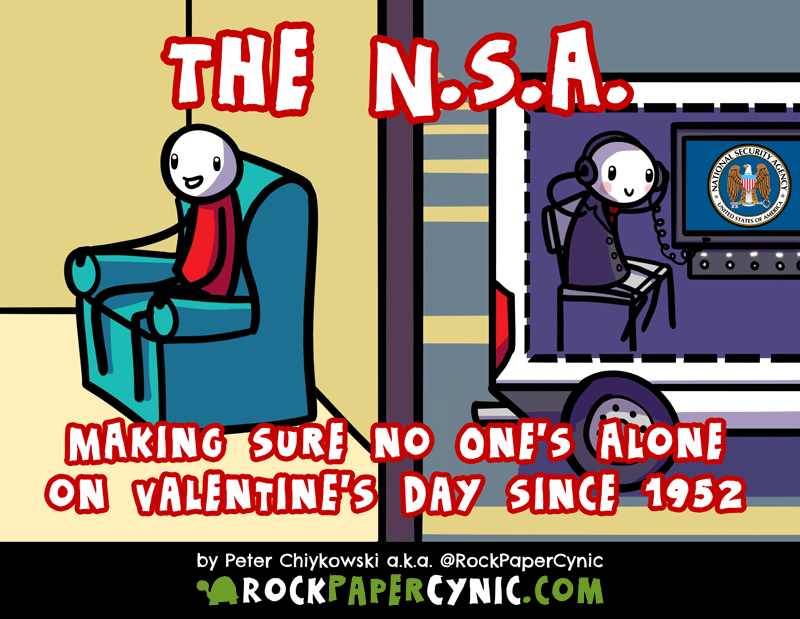 <<< FIRST COMIC / < PREVIOUS COMIC / NEXT COMIC > / LATEST COMIC >>>
Read more comics!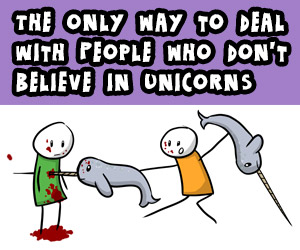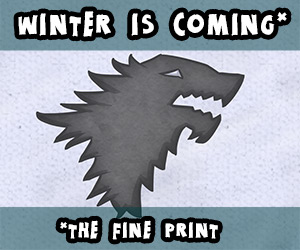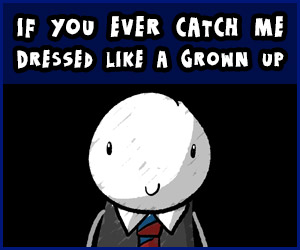 ---
Here's why no one has to be alone on Valentine's Day
Happy Valentine's Day! I'm doing a special series of musical comics over the next while! Each comic is paired thematically with a song from my album Borken Telephone!
This comic was for "Hello NSA" and it's one of my favorite tracks on the album! Lots of wordplay and a fun energy!
Also, if you haven't already, check out 2 new books of my comics launching on Kickstarter right now!
---
PS: My geek music album Borken Telephone out on Spotify! Follow Rock, Paper, Cynic and give it a listen!