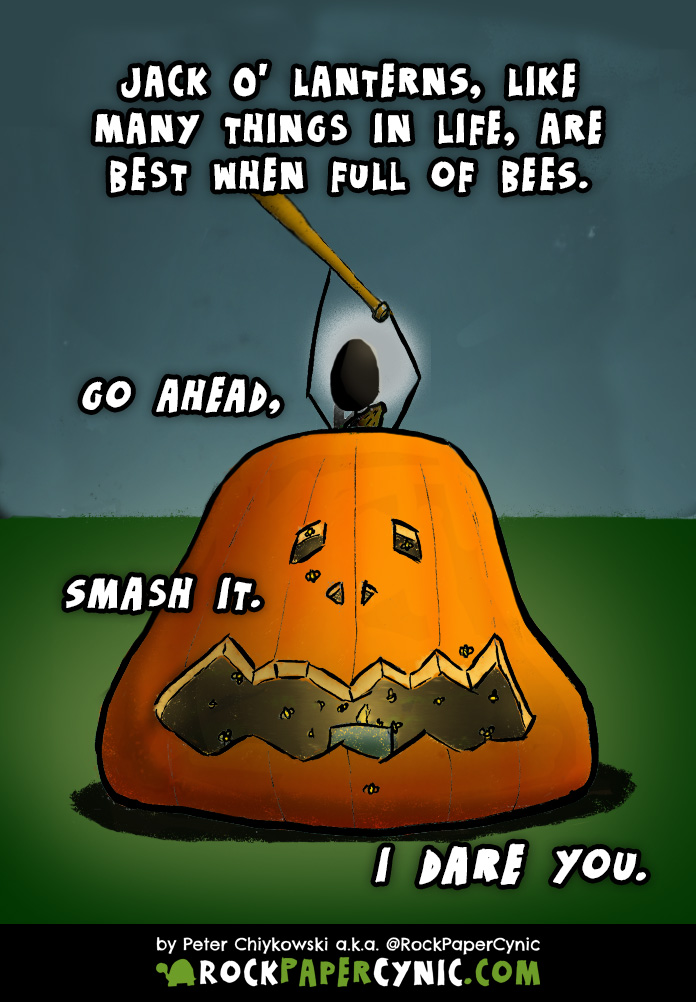 <<< FIRST COMIC / < PREVIOUS COMIC / NEXT COMIC > / LATEST COMIC >>>
Read more comics!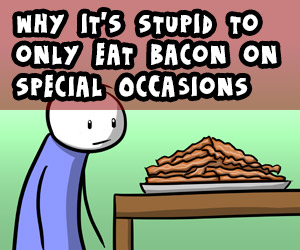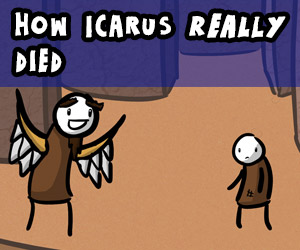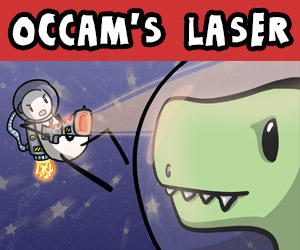 ---
Ah Yes, The Good Ol' Pumpkin-full-of-bees Halloween Prank
He's going to be terribly in need of a bee exterminator or bee pesticide or maybe just a UN Negotiator who can talk a bee swarm out of their hive-mind blood-rage.
*PS: This is the beginning of the comic, which I drew way back in 2008. It's a lot sketchier than the later stuff. Literally, there are more sketches!*
---
PS: New convention and concert tour stops! Follow Twitter for updates!
HAMILTON, ON - Performing July 29 @ ConBravo w/ Jake Kalbhenn
HAMILTON, ON - Appearing July 28-30 @ ConBravo
VANCOUVER, BC - Facebook event - Performing Aug 7 @ EXP Bar w/ EnzoComics
VICTORIA, BC - Facebook event - Performing Aug 9 @ Interactivity Board Game Cafe
INDIANAPOLIS, IN - Appearing Aug 17-20 @ Gen Con
TORONTO, ON - Appearing Aug 31-Sep 3 @ Fan Expo
EDMONTON, AB - Appearing Sep 22-24 @ Edmonton Comic Expo
VANCOUVER, BC - Appearing Nov 10-12 @ Fan Expo