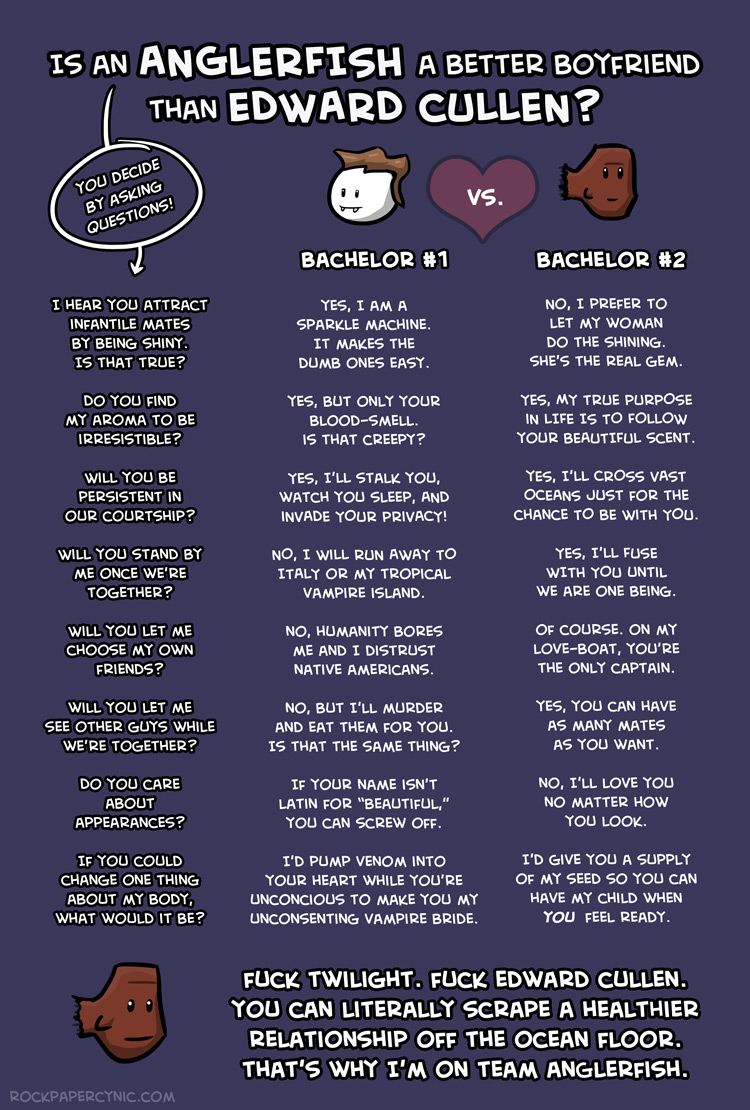 ↓ SHARE ↓
<<< FIRST < PREVIOUS




NEXT> LATEST >>>

---
Is an anglerfish a better boyfriend than Twilight's Edward Cullen?
Seriously, though, Edward Cullen (and all of Twilight) is really messed up if you think about it, and trust-issue boyfriends are a dime a dozen.
Anglerfish, on the other hand, are as attentive as they are rare. If you meet one, give it a kiss.