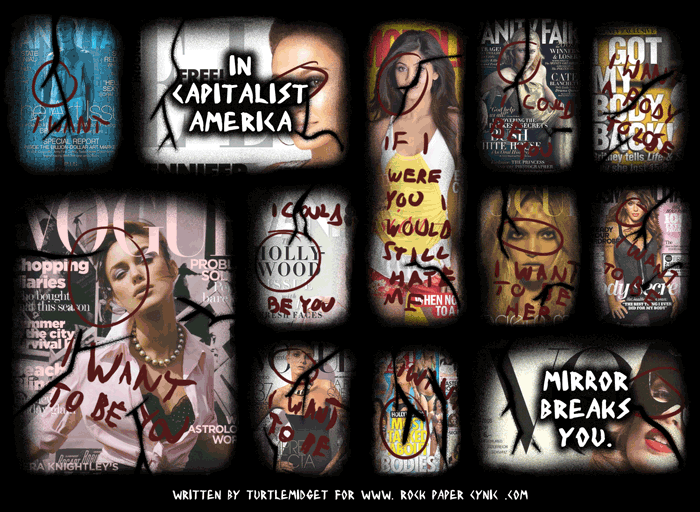 ↓ SHARE ↓
<<< FIRST < PREVIOUS




NEXT> LATEST >>>
---
In Capitalist American: A Non-Russian Reversal About Mirrors
Normally I'd write something funny here, but I have so many people to thank for making "IN CAPITALIST AMERICA" Contest into something awesome. Thanks to our three finalists: TurtleMidget, who's winning the big prize of $50 in store merch for the comic above; and metalmufin (...bank robs you) and Mithras (...roadside attractions are disappointed by you.), who are scoring $10 $20 each in free swag for their honourable mentions (I decided the $10 was too little).
Major thanks to everyone who submitted! It's totally worth reading all of the entries, especially the short-list.
Further thanks to the two judges who accompanied me, Ray and Alex of the (hilarious) comic Buttersafe. They really took the time to enjoy all of the submissions, and spent a long time considering the winners. We hope everyone who submitted keeps on writing!